Will Denyer
US Economist
Will earned a degree in business and economics at the University of Oklahoma, supplemented by extracurricular education from the Mises Institute. He worked temporarily with our research team in 2005. We decided it was a good fit, so in 2007 he moved to Hong Kong to join our team. Will is now our lead analyst on the US economy. Will speaks English (including the occasional "y'all" in conversation), and is a struggling student of Chinese.
Will writes on a range of topics, but his current area of focus is the relationship between corporate profitability and interest rates (a la Knut Wicksell). He utilizes this framework to monitor the business cycle and provide portfolio construction recommendations. By request, some of Will's charts on this subject are provided below, with the data updated daily.
For Will's article archive click here.
---
Below are some of Will's favorite indicators. More information—on the logic, construction, application and backtesting—can be found in his reports (eg, When To Buy US Equities)  and also on request.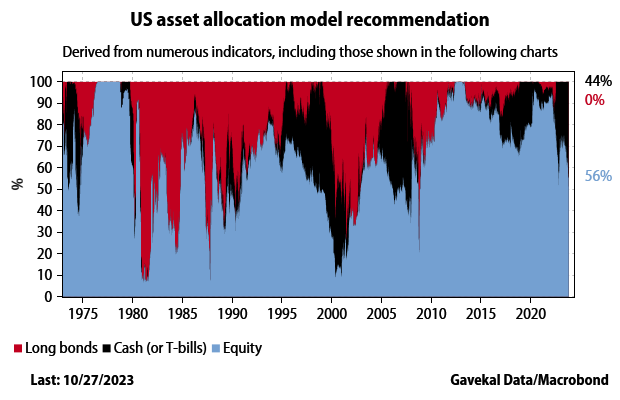 Interactive chart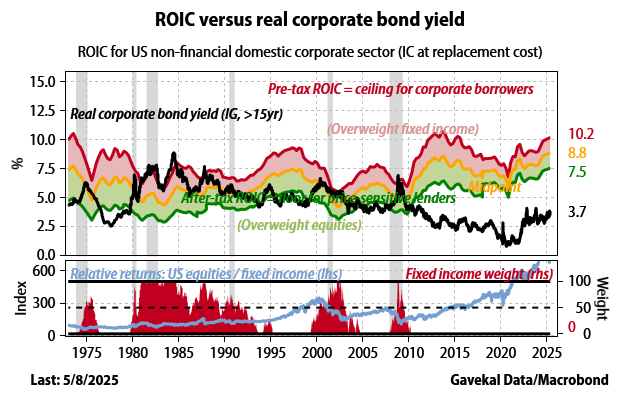 Interactive chart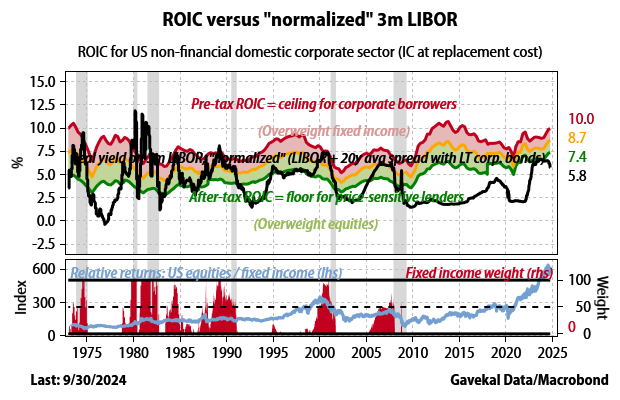 Interactive chart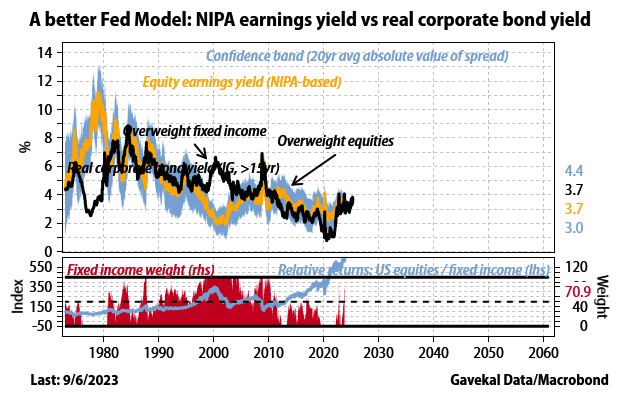 Interactive chart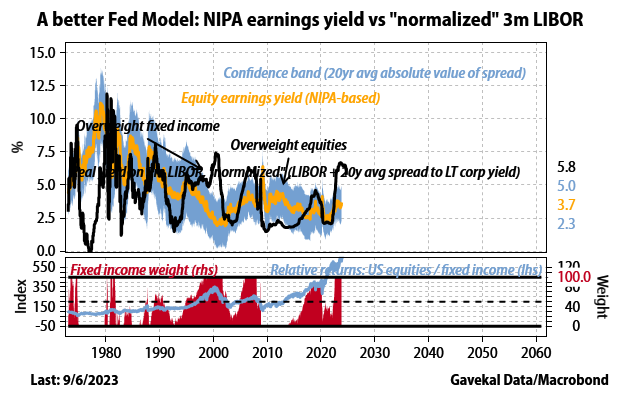 Interactive chart
The Daily
Gavekal Research

June 20, 2019

How To Play The Fed Tease

After the Federal Reserve's two-day policy meeting, chairman Jay Powell told the market what it wanted to hear. Policymakers see rising risks and stand ready to cut interest rates, but there is no reason to panic—just yet. Real growth is solid, which is good for earnings, but inflation pressures are muted, allowing the Fed to be more accommodative.

Gavekal Research

June 4, 2019

Trump's War And Our Problem

In the seven decades after World War II, the most powerful nation in the world could be relied on to defend and promote free trade among nations. Then came President Donald. J Trump. Now it's conceivable that Trump's goal is to shake up the old rules-based system.

Gavekal Research

May 30, 2019

An Ugly Trade War And An Inverted Yield Curve

Will a trade war boost US growth and inflation, or instead cause a deflationary recession? The bond market is basically saying that a trade war will dent US growth and force the Federal Reserve into easing. Bear with my two-handed explanation, but there are also good reasons why it could also boost nominal growth.
Ideas
Gavekal Research

May 6, 2019

How Long Can Productivity Contain US Inflation Pressure?

April's US payrolls report showed job creation was stronger than expected and unemployment lower, yet wage pressures were softer. This suggests weaker unit labor costs will allow the Fed to remain dovish, at least for now. All else being equal this is positive for equity investors. The question is: How long can this benign combination persist?

Gavekal Research

March 7, 2019

An Investor's Rough Guide To Modern Monetary Theory

Modern Monetary Theory—the idea that governments can spend as much as they want, free from funding constraints—is attracting more and more attention.

Gavekal Research

November 21, 2018

The Drag Of US Housing

Despite the overall US growth outlook remaining decent, markets have taken on an ugly tone, with US equities having given back their 2018 gains and credit spreads gapping wider. Adding to grim tidings, yesterday saw weak housing data released, which is a worry as the sector often leads the broader US economy.
Multimedia
Gavekal Research

April 5, 2019

Audio & Transcript — Gavekal Research Call April 2019

In yesterday's Gavekal Research Conference Call, Will Denyer and Udith Sikand addressed the changing US dollar liquidity environment, and its impact on markets.

Gavekal Research

March 15, 2019

Video: The Fed's Potential Paradigm Shift

The Federal Reserve is debating a fundamental shift in its inflation targeting. Right now it's targeting 2% inflation no matter what it has been in the past, a so-called "bygones" policy.

Gavekal Research

March 6, 2019

Video: Shifting Sands At The Fed

The US Federal Reserve has said it is likely to end its process of balance sheet "normalization" sooner than previously planned. This sounds like an obscure monetary technicality, but it has important implications for investors. In this video interview Will explains why.