Will Denyer
US Economist
Will earned a degree in business and economics at the University of Oklahoma, supplemented by extracurricular education from the Mises Institute. He worked temporarily with our research team in 2005. We decided it was a good fit, so in 2007 he moved to Hong Kong to join our team. Will is now our lead analyst on the US economy. Will speaks English (including the occasional "y'all" in conversation), and is a struggling student of Chinese.
Will writes on a range of topics, but his current area of focus is the relationship between corporate profitability and interest rates (a la Knut Wicksell). He utilizes this framework to monitor the business cycle and provide portfolio construction recommendations. By request, some of Will's charts on this subject are provided below, with the data updated daily.
For Will's article archive click here.
---
Below are some of Will's favorite indicators. More information—on the logic, construction, application and backtesting—can be found in his reports (eg, When To Buy US Equities)  and also on request.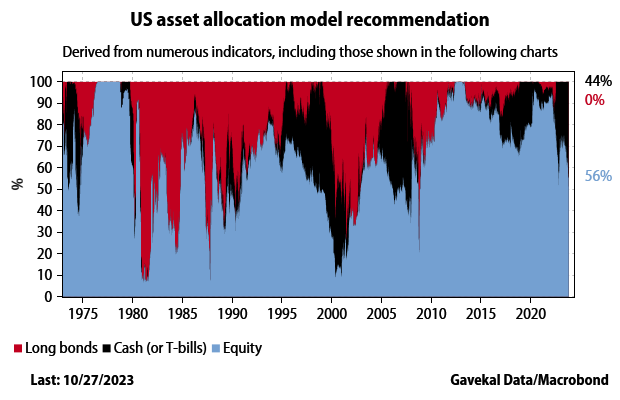 Interactive chart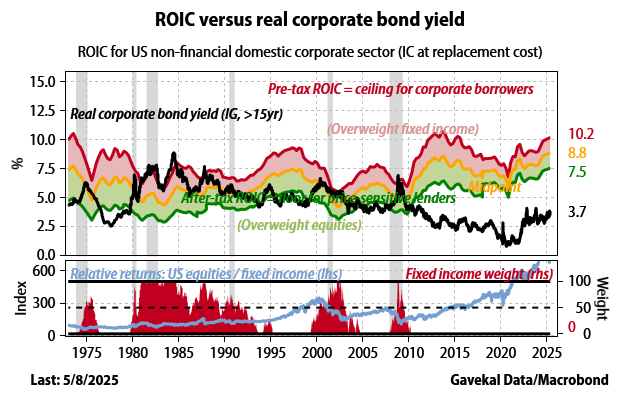 Interactive chart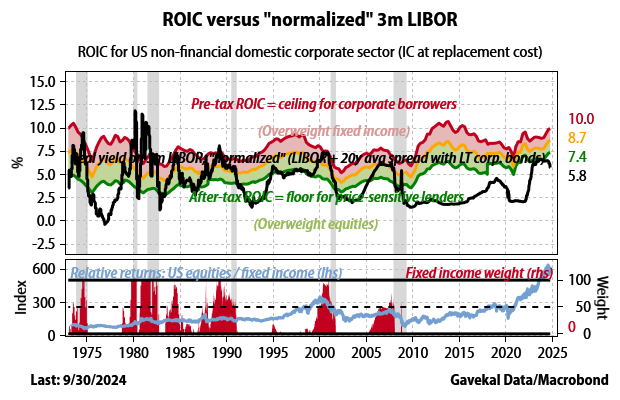 Interactive chart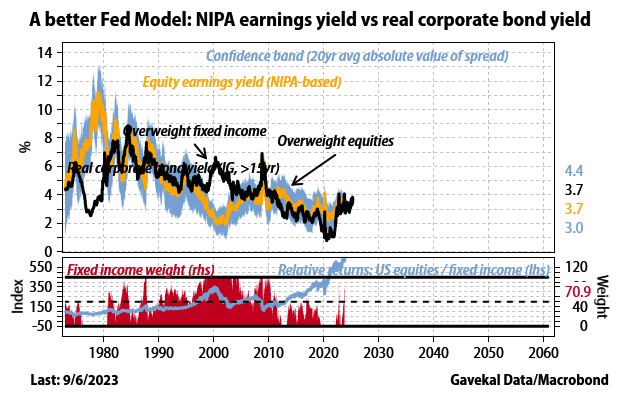 Interactive chart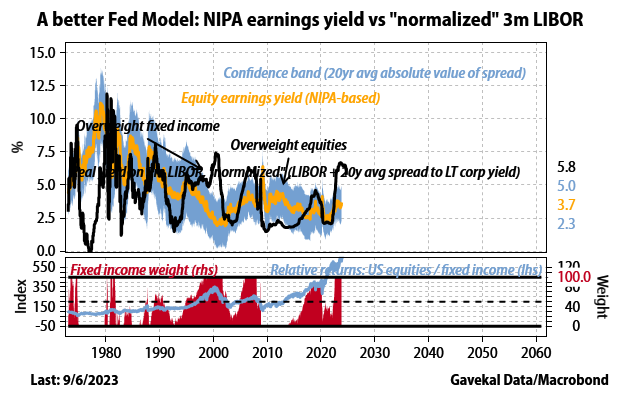 Interactive chart
The Daily
Gavekal Research

August 1, 2019

What The Early End Of QT Means

As expected, the Federal Reserve cut short term interest rates by 25bp on Wednesday. Less expected the Fed also halted its program of quantitative tightening, effective immediately. The decision to end the program early cancels an expected additional US$70bn contraction in the supply of money. This represents a significant easing.

Gavekal Research

July 29, 2019

Unpicking US 2Q GDP

Second quarter US GDP growth came in at 2.1%, slightly better than expectations. In itself, this headline figure is not especially illuminating. But dig deeper into the various components of 2Q growth, and there are reasons for moderate optimism about the trajectory of the US economy through the second half of 2019.

Gavekal Research

July 23, 2019

Fiscal Crisis Averted, At A Cost To Liquidity

On Monday, the White House and Congressional leaders reached a tentative agreement to raise US government spending caps and suspend the debt ceiling for two years. Assuming the deal is passed by Congress in the next few days, a fiscal crisis will be averted this year.
Ideas
Gavekal Research

July 30, 2019

The Downward Revision In US Profits

Alongside last Friday's second quarter US GDP release, the BEA issued revisions which wiped out almost all the increase in pre-tax corporate profits since the end of 2016, and much of the post-tax increase. The revisions can be attributed almost entirely to weak top-line growth and rising wage costs.

Gavekal Research

June 25, 2019

Libra's Monetary Challenge

Facebook has 2.7bn users and 90mn companies operating on its various platforms. Perhaps more than any other non-state player, it has the resources, reach and data trove to launch a global currency.

Gavekal Research

May 6, 2019

How Long Can Productivity Contain US Inflation Pressure?

April's US payrolls report showed job creation was stronger than expected and unemployment lower, yet wage pressures were softer. This suggests weaker unit labor costs will allow the Fed to remain dovish, at least for now. All else being equal this is positive for equity investors. The question is: How long can this benign combination persist?
Multimedia
Gavekal Research

July 5, 2019

Video: What Is Libra, And Will It Work?

Facebook will have an uphill battle trying to convince consumers to adopt its announced digital currency, libra. As it will be backed by a basket of assets denominated in different currencies, the prices of goods and services will be more volatile in libra than in existing local currencies, even in emerging markets.

Gavekal Research

April 5, 2019

Audio & Transcript — Gavekal Research Call April 2019

In yesterday's Gavekal Research Conference Call, Will Denyer and Udith Sikand addressed the changing US dollar liquidity environment, and its impact on markets.

Gavekal Research

March 15, 2019

Video: The Fed's Potential Paradigm Shift

The Federal Reserve is debating a fundamental shift in its inflation targeting. Right now it's targeting 2% inflation no matter what it has been in the past, a so-called "bygones" policy.