Will Denyer
US Economist
Will earned a degree in business and economics at the University of Oklahoma, supplemented by extracurricular education from the Mises Institute. He worked temporarily with our research team in 2005. We decided it was a good fit, so in 2007 he moved to Hong Kong to join our team. Will is now our lead analyst on the US economy. Will speaks English (including the occasional "y'all" in conversation), and is a struggling student of Chinese.
Will writes on a range of topics, but his current area of focus is the relationship between corporate profitability and interest rates (a la Knut Wicksell). He utilizes this framework to monitor the business cycle and provide portfolio construction recommendations. By request, some of Will's charts on this subject are provided below, with the data updated daily.
For Will's article archive click here.
---
Below are some of Will's favorite indicators. More information—on the logic, construction, application and backtesting—can be found in his reports (eg, When To Buy US Equities)  and also on request.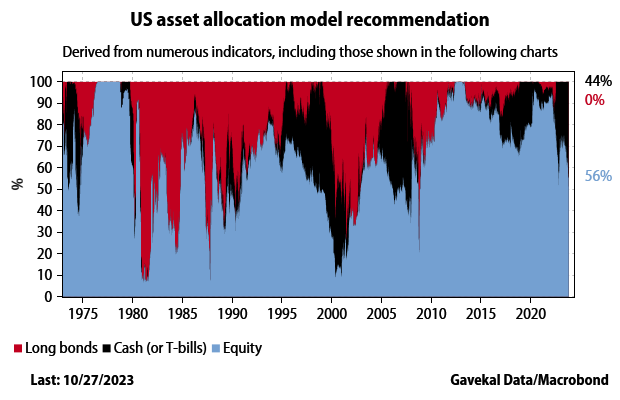 Interactive chart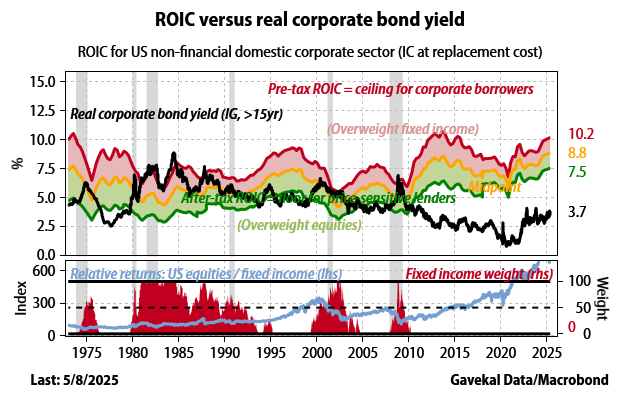 Interactive chart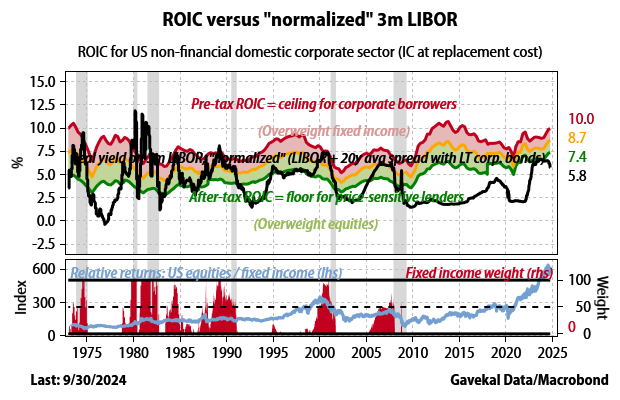 Interactive chart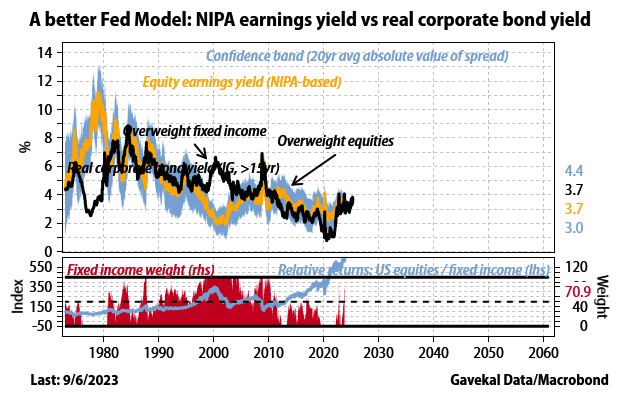 Interactive chart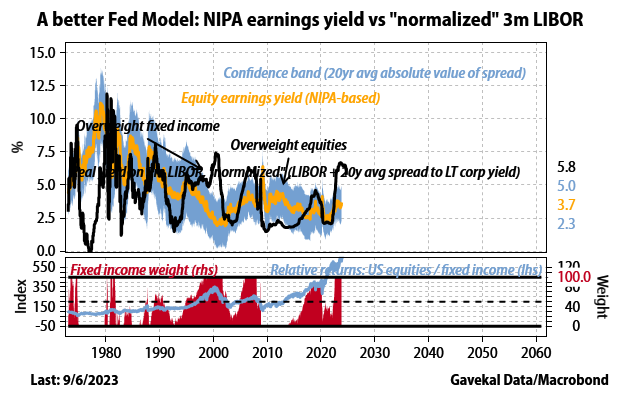 Interactive chart
The Daily
Gavekal Research

April 15, 2019

Inflation Is The Real Risk

Happy days seem to be here again as risk assets soar on a dovish Federal Reserve and better growth outlook. Yet, investors should take note. The Fed has three official mandates; namely, to keep inflation low and stable, keep unemployment down, and keep interest rates low and stable.

Gavekal Research

April 10, 2019

A New Look At The Housing Market

When the US slides into recession, it generally does so because of a contraction in investment, either in the corporate sector or in the housing market. Today, returns on capital invested in housing exceed the cost of capital, signalling a positive outlook for US residential investment, construction, house prices, and the shares of homebuilders.

Gavekal Research

March 21, 2019

Gather Round The Punch Bowl

US monetary policy tightening is over, at least for now. While the Federal Reserve is not adding any more hooch to the punch bowl, chairman Jay Powell has promised to stop cutting his serving sizes.
Ideas
Gavekal Research

March 7, 2019

An Investor's Rough Guide To Modern Monetary Theory

Modern Monetary Theory—the idea that governments can spend as much as they want, free from funding constraints—is attracting more and more attention.

Gavekal Research

November 21, 2018

The Drag Of US Housing

Despite the overall US growth outlook remaining decent, markets have taken on an ugly tone, with US equities having given back their 2018 gains and credit spreads gapping wider. Adding to grim tidings, yesterday saw weak housing data released, which is a worry as the sector often leads the broader US economy.

Gavekal Research

August 2, 2018

US Housing Gets Vertiginous

There is a lot to like about US housing. Vacancy rates are low, as are inventories of unsold homes. The labor market is tight and wages are steadily rising. At this point of the cycle there has usually been substantial over-building, but not this time.
Multimedia
Gavekal Research

April 5, 2019

Audio & Transcript — Gavekal Research Call April 2019

In yesterday's Gavekal Research Conference Call, Will Denyer and Udith Sikand addressed the changing US dollar liquidity environment, and its impact on markets.

Gavekal Research

March 15, 2019

Video: The Fed's Potential Paradigm Shift

The Federal Reserve is debating a fundamental shift in its inflation targeting. Right now it's targeting 2% inflation no matter what it has been in the past, a so-called "bygones" policy.

Gavekal Research

March 6, 2019

Video: Shifting Sands At The Fed

The US Federal Reserve has said it is likely to end its process of balance sheet "normalization" sooner than previously planned. This sounds like an obscure monetary technicality, but it has important implications for investors. In this video interview Will explains why.