Will Denyer
US Economist
Will earned a degree in business and economics at the University of Oklahoma, supplemented by extracurricular education from the Mises Institute. He worked temporarily with our research team in 2005. We decided it was a good fit, so in 2007 he moved to Hong Kong to join our team. Will is now our lead analyst on the US economy. Will speaks English (including the occasional "y'all" in conversation), and is a struggling student of Chinese.
Will writes on a range of topics, but his current area of focus is the relationship between corporate profitability and interest rates (a la Knut Wicksell). He utilizes this framework to monitor the business cycle and provide portfolio construction recommendations. By request, some of Will's charts on this subject are provided below, with the data updated daily.
For Will's article archive click here.
---
Below are some of Will's favorite indicators. More information—on the logic, construction, application and backtesting—can be found in his reports (eg, When To Buy US Equities)  and also on request.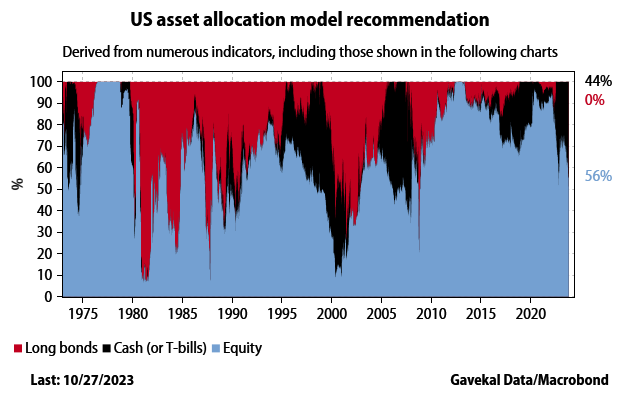 Interactive chart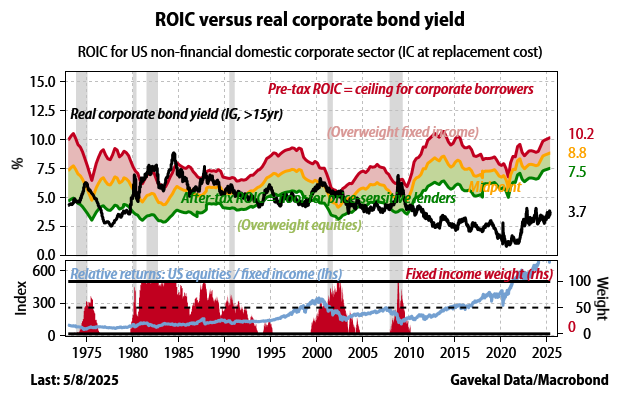 Interactive chart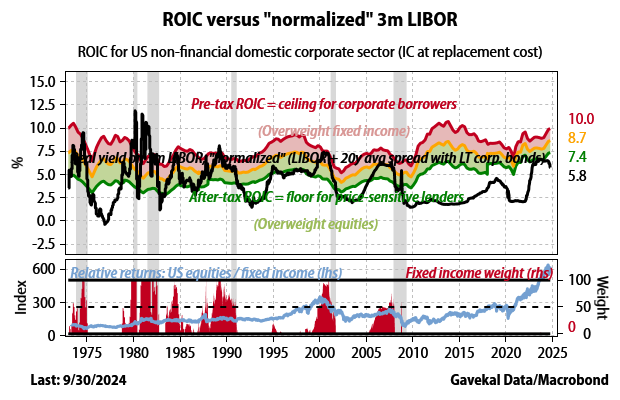 Interactive chart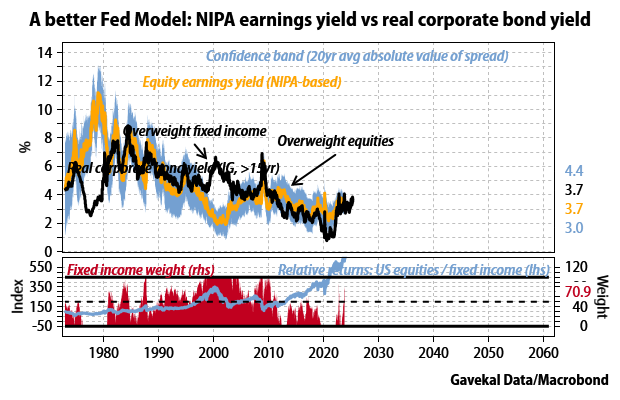 Interactive chart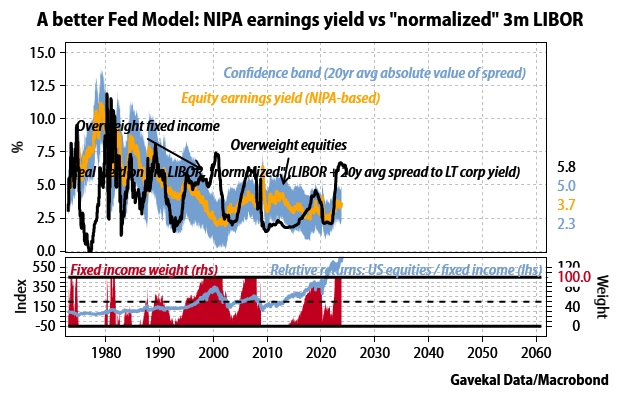 Interactive chart
The Daily
Gavekal Research

December 10, 2018

Opportunities Beyond The Death Cross

November's payroll report gave investors in US equities reason to cheer on Friday as it suggested reduced inflationary pressure, yet they chose to focus on an escalating row over the fate of a top Chinese telecom executive that is intensifying trade tensions with China.

Gavekal Research

December 4, 2018

Don't Sweat About The Yield Curve

At least as interesting as the 1.1% rise in US equities on Monday, following the weekend's news of a three-month US-China tariff truce, was the day's decline in long-dated US treasury yields and the concomitant flattening of the US yield curve. But was this bond market action good news or bad for investors?

Gavekal Research

November 29, 2018

Christmas Comes Early

The most cherished gifts often come in small packets, and investors duly cheered just two small words yesterday by the Federal Reserve chairman. In a speech, Jerome Powell said policy rates were "just below" the neutral level. That was a big change from a month earlier when he said they were "a long way from" the not-too-hot-not-too-cold level.
Ideas
Gavekal Research

November 21, 2018

The Drag Of US Housing

Despite the overall US growth outlook remaining decent, markets have taken on an ugly tone, with US equities having given back their 2018 gains and credit spreads gapping wider. Adding to grim tidings, yesterday saw weak housing data released, which is a worry as the sector often leads the broader US economy.

Gavekal Research

August 2, 2018

US Housing Gets Vertiginous

There is a lot to like about US housing. Vacancy rates are low, as are inventories of unsold homes. The labor market is tight and wages are steadily rising. At this point of the cycle there has usually been substantial over-building, but not this time.

Gavekal Research

July 4, 2018

A Better Fed Model

The "Fed model" which values US equities relative to bonds is now more than 20 years old. In that time, it has become widely used and has attracted equally widespread criticism. In this paper Will and KX revise the original to iron out some of its flaws, and come up with an improved model which offers greatly superior risk-adjusted returns.
Multimedia
Gavekal Research

November 9, 2018

Hong Kong Seminar — November 2018

At Gavekal's seminar in Hong Kong this week, Yanmei Xie, Arthur Kroeber and Will Denyer presented their latest views on China's economy, trade war, and how to approach asset allocation in the US.

Gavekal Research

September 14, 2018

Audio & Transcript — Gavekal Research Call September 2018

In this month's research call, Will Denyer explains why he is still recommending a 75% equity exposure in a dedicated US portfolio.

Gavekal Research

June 8, 2018

Video: When To Buy US Bonds

With 10-year US treasury yields having failed so far to climb significantly above the 3% mark, investors are asking whether it is time to buy US long bonds. In this short video interview, Will presents a simple framework for approaching the bond market.